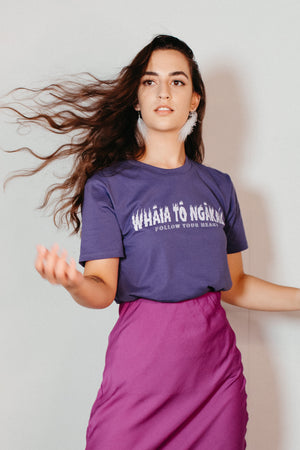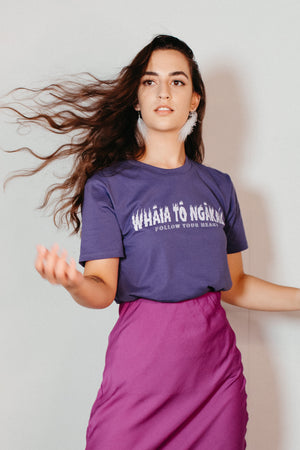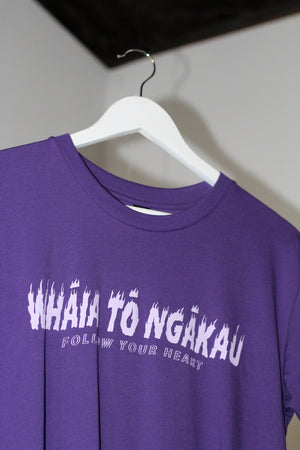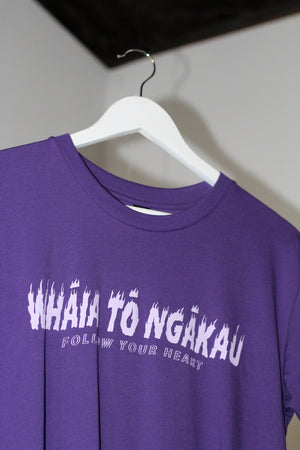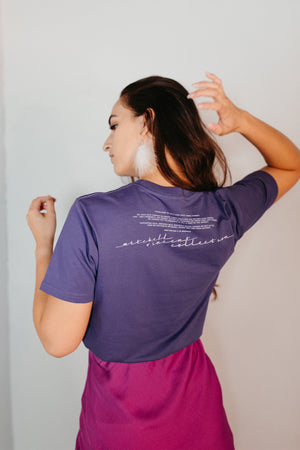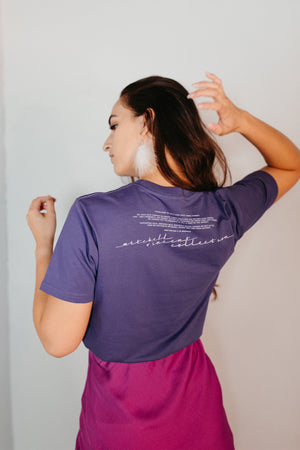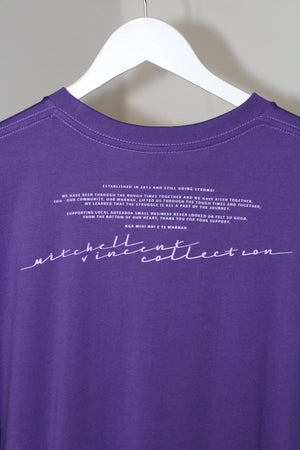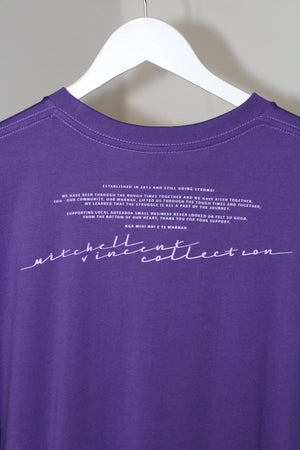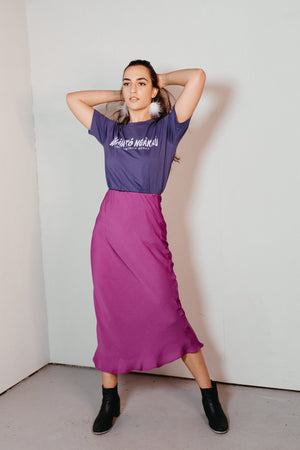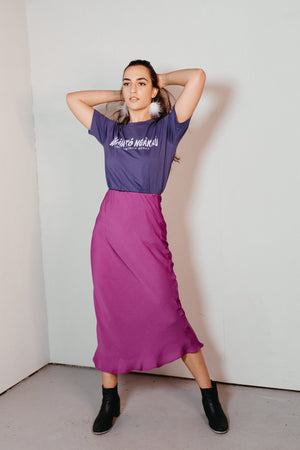 Whāia tō Ngākau, Flame Font T-Shirt - Purple with Lilic Print
Wild hearts don't break, they burn! The meaning behind our print, Whāia tō Ngākau is a translation of the English phrase "Follow your Heart" in Te Reo Māori. Our Flame font illustration tells the story finding you fire, determination and burning desire that we all tune into each day when we decide to push forward when following our heart.
Lilac Print on Purple T-Shirt, Front and Back
Regular Short Sleeve T-Shirt fit designed with a crew neck
Mid to Light weight T-Shirting fabric, made from 100% Cotton
Our T-Shirts are pre-shrunk to minimise shrinkage
Give to a loved one or wear it for yourself. Whāia tō Ngākau T-Shirt is designed with everyone in mind, no matter your background, heritage or gender. Only limited numbers printed per collection release in order to keep items more special.
Model wears Size Small
Want to get your sizing right? Find your best fit in our Sizing Chart.