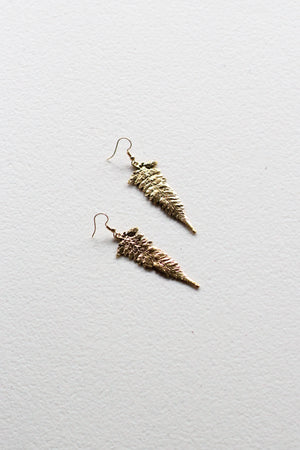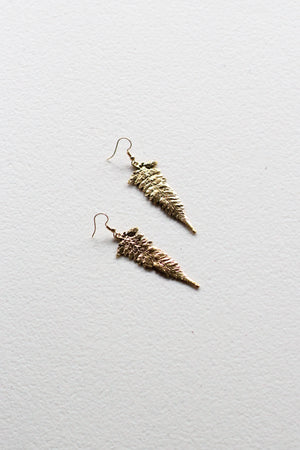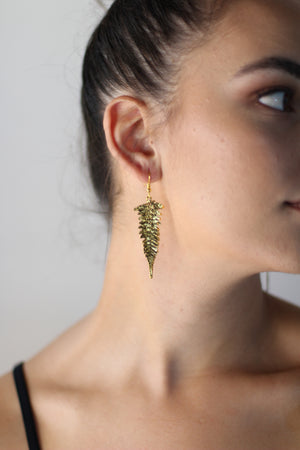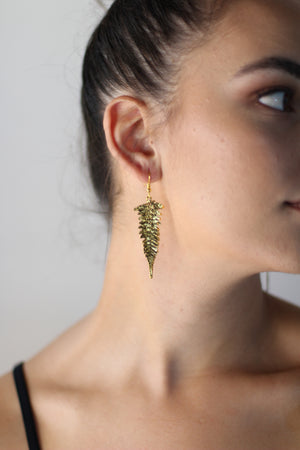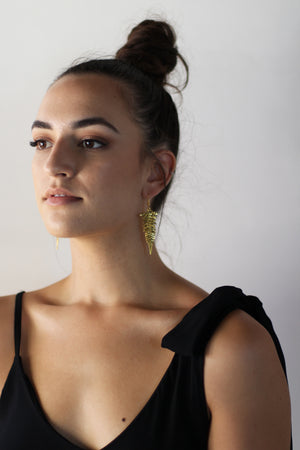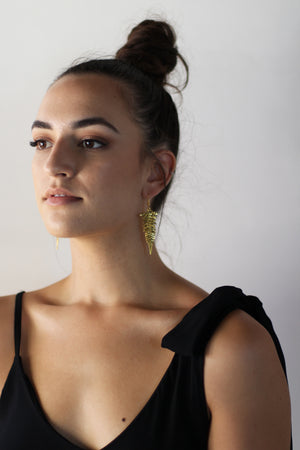 Heruheru – Fern Earring in Gold
Aotearoa is where we call home. Our fern designed charm earring is one of our new favorites, in honor of our country, New Zealand. The name Heruheru in Te Reo is name given to the single crape fern, Hymenophylloides native to New Zealand.
Detailed Fern Designed Charm in Gold.
Warm Gold Colour-way.
Metal Alloy with Gold gloss coat.
Alloy Steel Hook Earring with Clear Silicone Stopper.
2.2cm at widest points, 5.5cm in length. 

Gift to a loved one or keep them for yourself. Limited numbers for each collection are made to ensure our accessories remain exclusive.