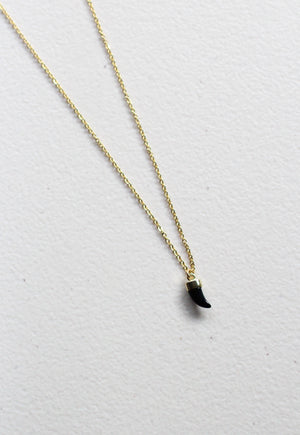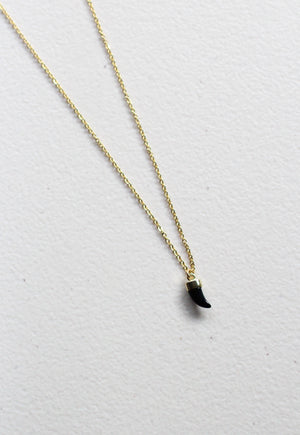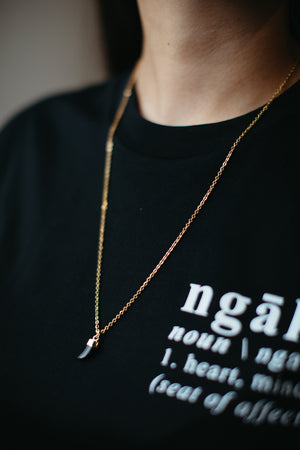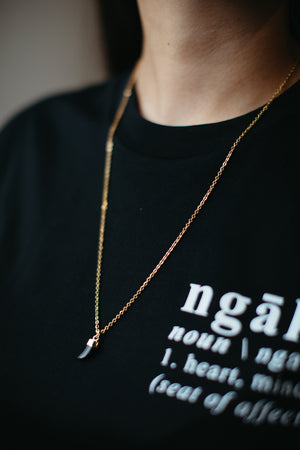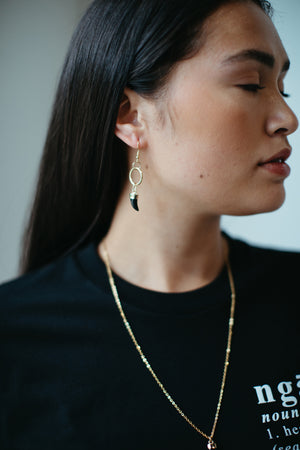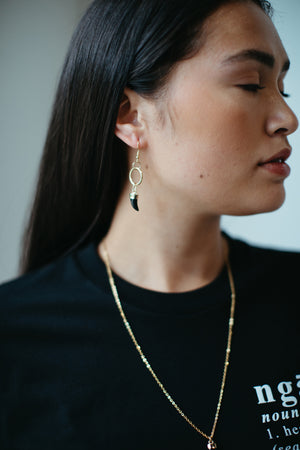 Niho Kaiū – Black Tusk with Gold Necklace
Traditional in concept, contemporary in design. Our Niho Kaiū Charm are the Māori name for Baby Teeth. Modelled after the shape of a tusk with a more artistic and delicate design, the tusk can mean gatherer or provider and holds mana (strength) to the one wearing them.
Black coloured Niho Charm

made from resin 

with Gold fixtures
60cm Length Gold Chain
Chain made from Stainless Steel 
Made locally here in Hamilton, New Zealand.
Gift to a loved one or keep them for yourself. Limited numbers for each collection are made to ensure our accessories remain exclusive.