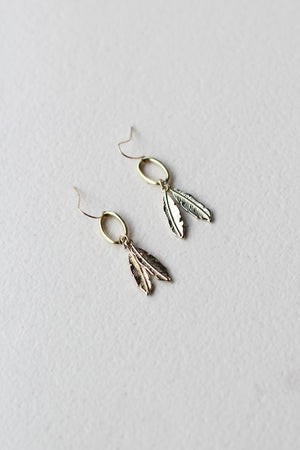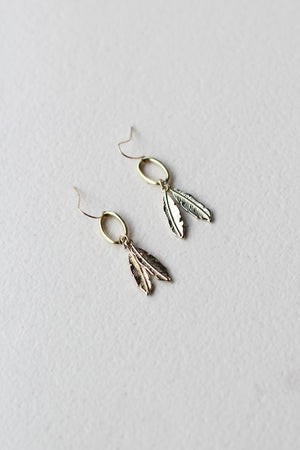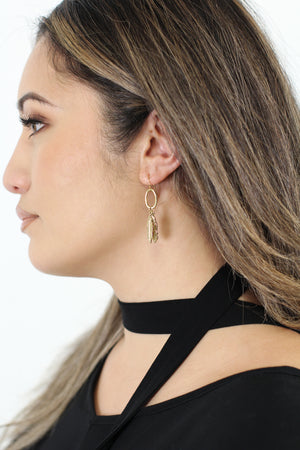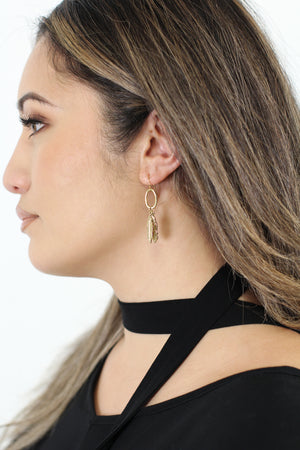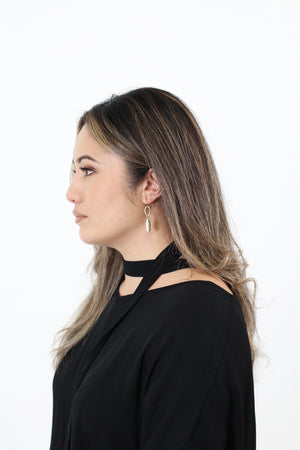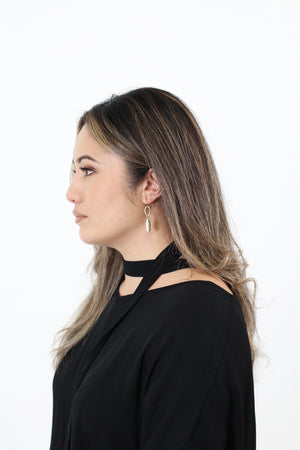 Kererū Raukura - Feather Charm Earring in Gold
Our Kererū Raukura Earrings cleverly blend tradition with a modern look in their innovative design. These exquisite earrings have been thoughtfully crafted to lend themselves effortlessly to any occasion, exuding a sense of simplicity and delicacy. Drawing inspiration from the majestic Kererū, a native bird in Aotearoa, each earring is adorned with a pair of stylish feather charms, resulting in a chic and fashion-forward aesthetic.
Simple Feather Designed Double Charms

Metal Alloy with gloss coat

Stainless Steel Hook Earring with Clear Silicone Stopper.

Created, designed and assembled locally here in Hamilton, New Zealand.
Gift to a loved one or keep them for yourself. Limited numbers for each collection are made to ensure our accessories remain exclusive.