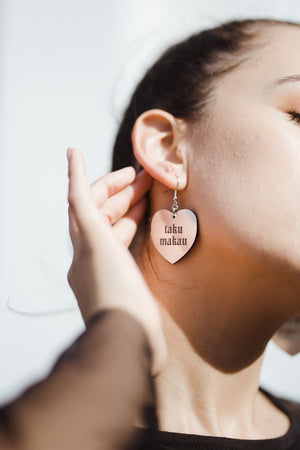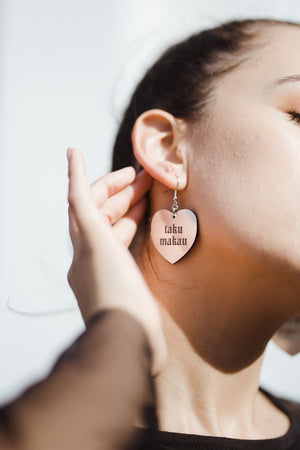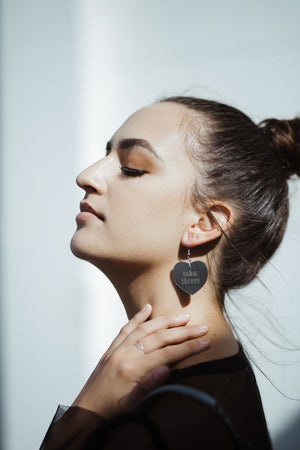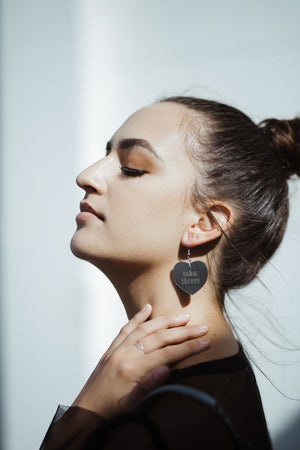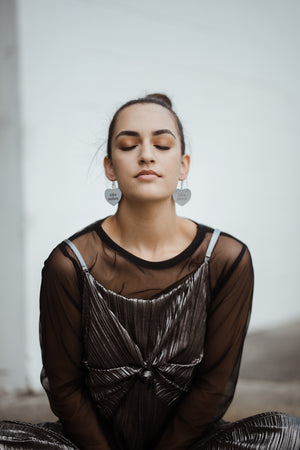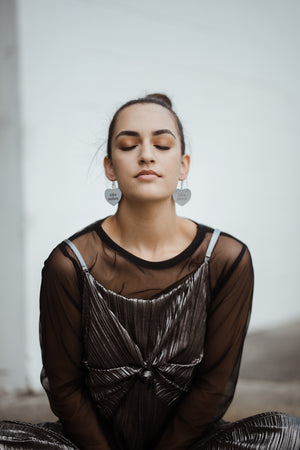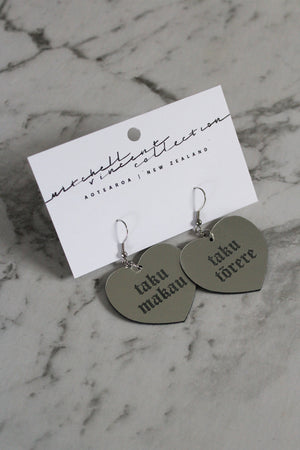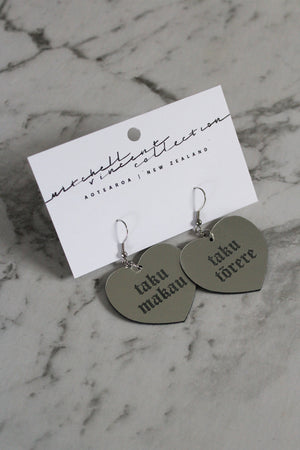 Rare Manawa Earring – Metallic Earring in Medium - Silver
Inspired by the popular American conversational candy, also known as the "Sweetheart" candy. Mitchell Vincent Collection has created metallic jewellery featuring the heart candy concept in a classic and ready-to-wear design. Each heart shape design features the te reo māori affectionate names "Taku Makau" and "Taku Torere", which translated into English says "My Darling" "My Beloved".
Each heart shaped pair features a "Taku Makau" & "Taku Torere" earring
Mirror finish with vertical or horizontal grain
Heart shape design is 3.8cm height, 4cm width
100% Metallic PVC gravograph
Stainless Steel Hook Earring with Clear Silicone Stopper
Made locally here in Hamilton, New Zealand.
Give to a loved one or wear them for yourself. The heart shaped designs are made with everyone in mind. Only limited numbers and released in minimal amounts to keep the collection exclusive.