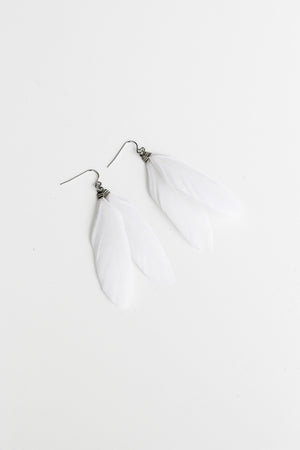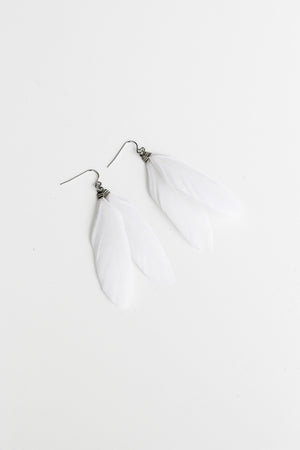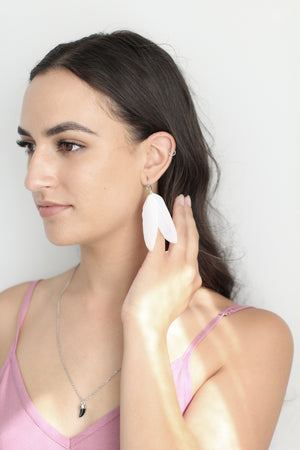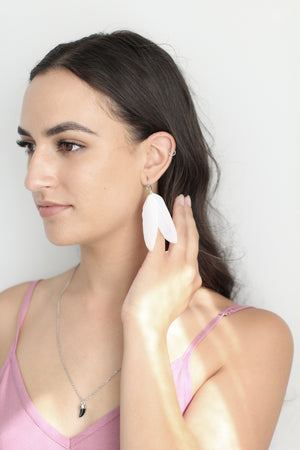 Raukura – White with Silver
Stand strong and be seen wearing our Raukura Earrings. The word Raukura is the Te Reo name for Feather Plume, adorned traditionally by people that hold strength and leadership within the Māori community. Each of our earrings are made with a double feathers (plume) for more movement and statement when being worn.
White Goose Feathers, designed with twin feathers per earring
Metal Alloy crimp to keep feathers in-place
Stainless Steel Hook Earring with Clear Silicone Stopper.
Assembled locally here in Hamilton, New Zealand.
Gift to a loved one or keep them for yourself. Limited numbers for each collection are made to ensure our accessories remain exclusive.